Our Story
Founded in 2000 by Chris Chase, our Creative Director and Principal, Chase Design is a San Diego, CA based firm specializing in branding consultation and design services for businesses and organizations throughout the United States.
Chase Design has built an impressive reputation for producing effective design, especially in the medical and endurance sports markets. This includes creating an award winning magazine for Palomar Health called The HealthSource and collaborating with The Nation's Triathlon in their branding efforts for their 2010 triathlon race in Washington, DC – which not only resulted in a Guinness Book of World Record for most participants in a triathlon, but most importantly, raised more than $3 million for the Leukemia and Lymphoma Society.
Our Mission
Create extraordinary value for our clients by connecting business strategy and creative execution
Our Vision
Growth fueled by creativity
Our Values
We seek to inspire and be inspired by the creative work we do
We pursue enlightenment through listening and learning about our clients, their needs, and their goals, then applying creativity to solve challenges and achieve the desired results
We wish to enrich and improve the lives of our employees, contractors and clients through energetic, enthusiastic, and genuine interactions
Our Team
Chris Chase
Creator & CEO
Aaron Nabus
Project Manager & Lead Designer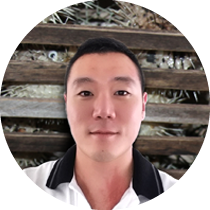 Joon Park
Creative Web Manager
Geoff Spickler
VP of Business Development
Pam Johnston
Lead Designer
Janet Klitzner
Marketing Director
Igor Fisl
Development Director
Kevin Fleming
Digital Marketing Strategist
We have worked with small firms, large startups and established corporations in nearly every industry.
Some of the companies and organizations we have worked with:
Palomar Health
Steve Clarkson Dreammaker
Competitor Group
Event DC Nation's Triathlon
Callaway Golf Apparel
Ashworth Golf
Triathlon Business International
Vans
Vestal
Scripps Hospital
Harajuku Lovers
L.A.M.B.
BSD Builders
PPI Power
Projects have included:
Logo Design
Corporate Identity
Branding Manuals
Catalogs
Brochures
Publication Design
Email Newsletter Design
Web Design & Development
Advertisements
Motion Graphics
Photography
Illustration
3D Design
Social Media Graphics
The Chase Design Advantage:
The Chase Design team has a wide range of design, programming and project management capabilities that you can take full advantage of in your branding and marketing efforts. We specialize in fine-tuning your ideas and challenges, and then creating solutions with sound strategic planning, focused creative direction and engaged customer service.
Thank you and we look forward to CREATING SUCCESS with you!
Call Chase Design today at 619.933.1111 or email us.